Mens Shorts & Trousers
A selection of 100% cotton cargo trousers, beach and cargo shorts from Deal Clothing.
Featured Products
Deal Clothing - Cargo Shorts (AS125)
These must be the most popular shorts that Deal Clothing produces. A great length, to the knees, a plethora of pockets and a drawstring elasticated waist. Sizes: Small, Medium, Large, Xlarge, XXLarge,...
£30.00
inc VAT
---
Deal Clothing - Cargo Shorts (AS125 Big 4XL - 5XL)
These must be the most popular shorts that Deal Clothing produces. A great length, to the knees, a plethora of pockets and a drawstring elasticated waist. Sizes: 4XL (XXXXL), 5XL (XXXXX) Colour: Olive
Deal Clothing - Cargo Shorts (AS125S)
These must be the most popular shorts that Deal Clothing produces. A great length, to the knees, a plethora of pockets and a drawstring elasticated waist. THESE ARE THE LAST OF THIS COLOUR FOR THE MOMENT Sizes: Xlarge, Colours: Pink
---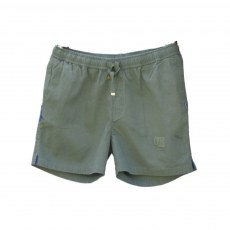 Deal Clothing - Beach Shorts (AS122S)
Great to have these fabulous Beach shorts from Deal Clothing back in stock. Similar to the AS125, they have an elasticated waist and plenty of pockets, the difference being a shorts beach cut. PLEASE NOTE THAT THIS IS THE LAST OF THESE COLOURS FOR THE MOMENT Sizes; Small Colours; Sand
Deal Clothing - Beach Shorts (AS122)
Great to have these fabulous Beach shorts from Deal Clothing back in stock. Similar to the AS125, they have an elasticated waist and plenty of pockets, the difference being a shorts beach cut. Sizes; Small, Medium, Large, XLarge, XXLarge, XXXLarge Colours; Denim, Navy, Red, Saffron, Grey
---
Deal Clothing - Cargo Shorts (AS125)
These must be the most popular shorts that Deal Clothing produces. A great length, to the knees, a plethora of pockets and a drawstring elasticated waist. Sizes: Small, Medium, Large, Xlarge, XXLarge, XXXLarge Colours: Red, Grey, Denim, Sky, Saffron, Charcoal, Sand, Olive